Notice of 53rd Annual General Meeting
(Updated as of 11 September 2023)
Please note registration has closed as of 30 August 2023, 6pm. Only members with valid SASW membership and registration will be admitted into the AGM proceedings.
We seek your understanding that members who have not registered will not be allowed into the AGM proceedings.
You may find the Nomination Booklet for the Election of New Executive Committee 2023-2025 here.
Thank you.
===
NOTICE IS HEREBY GIVEN that the Fifty-Third Annual General Meeting ("AGM") of The SINGAPORE ASSOCIATION OF SOCIAL WORKERS ("SASW") will be held on Friday, 15 September 2023, 7pm at the Singapore Association of Social Workers, Blk 324, Clementi Avenue 5, #01-209, Singapore 120324.
Prior to the AGM proceedings, there will be a Pre-AGM sharing from 5pm to 6pm on 'Building Teams for Social Work' by Jai Prakash, Principal Consultant at Soci.Train.
Registration for the AGM starts at 6pm and dinner commences from 6pm. 
The AGM is held to transact the following business:
Ordinary Business
1. Commencement of SASW 53rd AGM and Confirmation of Quorum
2. Confirmation of the Minutes of the 52nd AGM held on 16 September 2022
3. Matters Arising from last AGM
4. Welcome Address by President and President's Report
5. Standing Committees' and Chapters' Reports
6. Honorary Treasurer's Report
7. Adoption of Annual Report
8. Adoption of Audited Accounts
9. Appointment of Auditor
10. Election of new Executive Committee for term of office 2023/2025
11. Any other issues raised by members 14 days before the AGM
12. Closing Speech by Incoming President
Prior to the Closing Speech by Incoming President, there will be an acknowledgement of appreciation to SASW Long Service Volunteers who have served for a continuous period of 5 and 10 years.
SASW Membership
The Annual Report FY22/23 and Audited Accounts for the year ended 31 March 2023 will be sent to SASW members in due course before the AGM. If you have not renewed your membership for the period 1 April 2023 to 31 March 2024, please renew your membership online at www.sasw.org.sg/membership as soon as possible so that you may attend the AGM. Only SASW members may attend the AGM and eligible Life/Fellow/Ordinary members may vote on any matters that may be applicable.
Registration
Registration has been extended. Please register your attendance for the AGM at www.sasw.org.sg/AGM2023 by  30 August 2023, 6.00pm.
If you are unable to attend but wish to appoint a proxy (must be an active SASW member as well) to vote on your behalf, please indicate so in the online form above and provide details of the appointed proxy by 30 August 2023, 6.00pm.
Items for Agenda 
Members who wish to place items on the agenda should do so via email to admin@sasw.org.sg by 01 September 2023, 6:00pm, giving 14 days' notice to the Honorary Secretary.
Election of Executive Committee
We are also opening nominations for the Election of the Executive Committee 2023-2025. The completed nominations must reach SASW at  admin@sasw.org.sg  by 25 August 2023, 6.00pm.  Please click here for more details.
On behalf of the Executive Committee of 2021-2023 we look forward to your support and presence. Your contribution at this AGM will be most encouraging and deeply valued.
Should you require any clarification regarding the AGM, please email us at admin@sasw.org.sg.
Thank you.
Yours faithfully,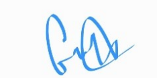 Chan Whee Peng
Honorary Secretary
SASW EXECUTIVE COMMITTEE 2021-2023